Contact Us
on 021 946 537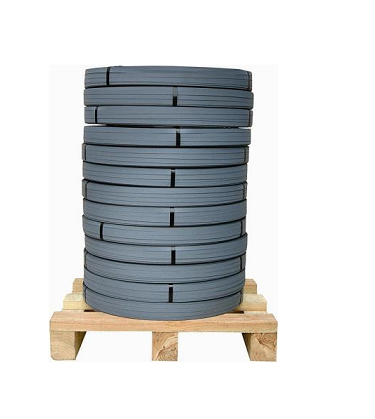 O/S Zinc Steel strapping Size 0.63mmx19mm
Hi quailty ZINC waxed coating offers geater rust resistance than regular painted material and increases tension transmission.
Zinc finsh protects where it is needed most at points of surface damage and scratches.
Commonly used for prolonged outside storage. This product is typically used for items that will be outdoors for long periods of time.
Stack on skid
12-15 coils
Back...