Contact Us
on 021 946 537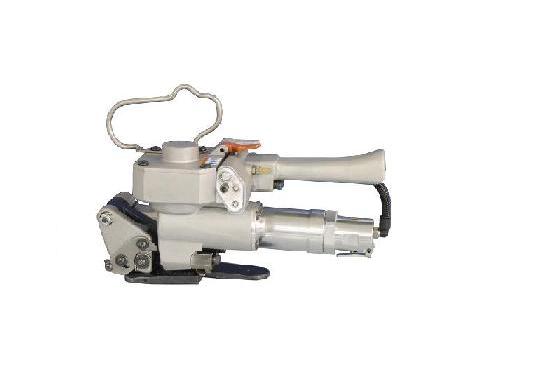 TT-19 16mm~19mm Pneumatic PET strapping tool
This pneumatic hand tool takes most of the effort out of tensioning and sealing by performing those operations at the push of a button or lever. TT-19 combination tool utilize air to tension, seal and cut off plastic strapping.
Strap material polyester
Max strap tension 2744 N (at 0.63 Mpa)
Air pressure 0.5-0.7Mpa
Tool weight 3.8kg
Strap width 12.7,16,19mm
Strap thickness Heavy gauge 0.6-1mm
Overall size L275mm x W115mm x H130mm
U-STRAP® one tool strapping system.
Back...